Not Another Vanilla Candle: 5 Tips for Buying Your Friend a Vibrator
 A vibrator can make a great gift for any special occasion: birthdays, holidays (Christmas anyone??), valentine's day, even an engagement gift. Yet a quick Google search of "what should I get my friend for their [insert celebratory day here]?" will leave you with endless results suggesting house plants, homemade kombucha kits, or yet another vanilla-scented candle. Nothing against these gifts, but 2020 has been a weird year (soon to become a no-less-weird 2021), and a thoughtful gift can go a long way to make someone feel loved.  

According to Tenga's self-pleasure report, 61% of millennials are comfortable receiving a vibrator as a gift from a close friend. As co-founders of a sexual wellness company, we've gifted many of vibes and are yet to be met with a disappointed pal with our gift of choice. Below we breakdown 5 of our most helpful tips for you to gift your well-deserving BFF a vibrator this year.

It's not Funny, it's Fun!

To begin, let's take the antiquated idea that giving a vibrator as a gift is reserved for gag-gift purposes only and throw it as far out the window as we can. Vibrators make wonderful, thoughtful gifts. For one, it is something your friend will be able to use more than once (dare we say - daily?). And two, vibrators can positively change the way someone feels about their own sexuality. And there's nothing funny about that! 
You Should Know More About Them Than Their Fav Colour
Gifting vibrators should be reserved for friends who have seen you cry at least once. A good rule of thumb is if you both feel at ease talking to one another about your sexual experiences and pleasure - then a vibrator makes a great gift. You don't necessarily need to spell out you want to get them a vibrator, but they should show a genuine interest or curiosity in exploring self-pleasure.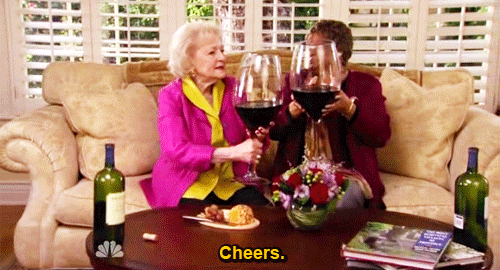 Don't Make Them Open It In Front of Their Religious Aunt Susan
If you happen to be giving the vibrator for a birthday or bridal shower present where family is in attendance, it'd be thoughtful of you to hold off and have them open the present at a later date. A sweet, hand-written card can distract the party-goers thinking you showed up empty-handed and can save your friend from having to pretend it isn't the best gift of the day in front of their extended fam.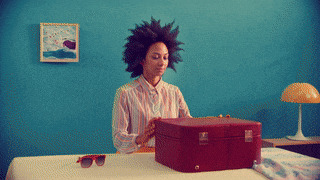 Keep it Cute
Simple is best. We recommend straying from phallic shapes or a BDSM style product. Yumi ($65) or Suki ($75) will cost you about the same as a candle and a bottle of wine and have cute, approachable shapes with fun colours. They are also intuitive to use and are versatile so your friend can use it alone or with their partner! 
Choose One Together
If the friend you're shopping for happens to be a romantic partner, pour out a couple of glasses of wine and pick one together. Sure - surprises can be great - but browsing through products and talking openly about what looks exciting and why will build connection and shared excitement about using it together later. You'll also get to share the fun moment when the discreet mailer shows up on your doorstep and both of you know exactly what's inside (talk about building the mood).
Take it from the Oprahs of gifting vibrators, it's not weird and your friends will love you for it. How many times has a friend texted you months later saying "wow, I can't stop using my vanilla-scented candle?" We can each provide more than a few screenshots thanking us for the vibrators we've given our most cherished pals months later. So the next time your bestie accomplishes something awesome (or turns another year older), give them a vibrator; the gift that keeps on giving.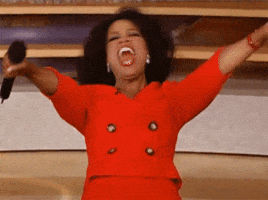 You get a vibrator, you get a vibrator, everyone (that is a close friend) gets a vibrator!!!