Are vibrators bad for the environment?
Conscious consumerism is on the rise. Worldwide, people are applying more thought and care toward the frequency and quality of the purchases they make. Consumers are challenging brands to minimize their environmental impact and are holding them accountable with their spending power. 
But what about the sexual wellness industry? People are often surprised to learn that the industry that creates their most intimate purchases goes unregulated by the government. With little to nothing holding this industry accountable, we wondered, are vibrators and other pleasure products bad for the environment? 
Here are our top 5 things to consider when shopping for pleasure products as a conscious consumer. 
Manufacturing
99.99% of your standard vibrators - think Magic Wand, Lelo Sona, Dame Product vibrators - are manufactured in China. That's not to say all vibrators are being manufactured irresponsibly. The Chinese factories were simply the first who were willing to produce these types of products and now have an intimate knowledge of how to make great vibrators. 
If you're trying to cut back on products manufactured outside of your home country, a sustainable alternative we recommend is an artisan dildo. In Canada, we're lucky to have two women-founded and led companies, Desirables and Sexpletive. They hand make dildos made of porcelain and ceramic, respectively. Bonus - their products double as works of art. 
Material
As a consumer, you have many options regarding what material you want your pleasure product to be made of. From the popular silicone to the luxurious porcelain, there's something for everyone. It often comes down to personal preference. If the environment is something you'd like to factor into your decision - here's our breakdown of the most popular materials. 
Silicone
Made from silica, a material found in sand, silicone is a preferred alternative to plastic by many sustainability experts. Silicone is by far the most popular material for vibrators. It is durable, non-porous and entirely safe for your most intimate exploration. While also being made of one of the Earth's most abundant resources (silica) and does not breakdown upon being discarded, like plastic. Because it does not break down, silicone poses less risk of digestion by wildlife. It is also less likely to end up as small microplastics in our oceans. 
ABS Plastic
ABS plastic is a type of plastic that is non-porous - a must for all pleasure products. ABS plastic is a popular material choice for suction (air-pulsation) vibrators. Compared to other types of plastic, ABS is more durable, longer-lasting, and is easier to recycle. However, plastic is plastic. If you want to reduce your environmental impact, a silicone vibrator is the better choice here. 
Stainless Steel
Stainless steel is a great sustainable choice for a pleasure product and has a ton of intimate benefits as well. Typically, you'll find stainless steel in pleasure products in the form of well-crafted dildos or non-vibrating wands. They are great for temperature play and exploring your body all over. Stainless steel is durable, corrosion-resistant, and will last you a lifetime if you take good care of it. 
Porcelain and Ceramic
Porcelain and ceramic are also well regarded as sustainable materials for pleasure products. You'll often find handcrafted dildos made of these materials, such as the Dalia. Bonus - there may be a local artisan near you making porcelain or ceramic dildos. Skip the long shipping distances, and the artisan dildo becomes the ultimate sustainable pleasure product.   
silicone material
Product Life
Unlike clothing, where the average person wears a t-shirt seven times before discarding it, pleasure products have a long and (hopefully) frequently used life. But how long do pleasure products last? It depends on a few factors: 
1. How often it's used - especially if it has a motor
Longevity tips: fully charge the product before its first use and don't overcharge the product. Some products have a light to let you know when it's fully charged, be sure to remove it from the charger when it lights up.  
2. The care and cleaning of the pleasure product
Longevity tips: clean your product after each use! Unrealistic? Set a weekly reminder in your phone to clean your products. You can use Dr. Bronner's Unscented Soap to clean all pleasure products safely. 
3. Where the pleasure product is stored 
Longevity tips: if the product comes with a storage pouch, keep the product safely tucked away from bacteria and germs. If it does not come with a storage pouch - be sure to clean it even more frequently. 
With great care, high-quality pleasure products should last anywhere between 3 to 10 years.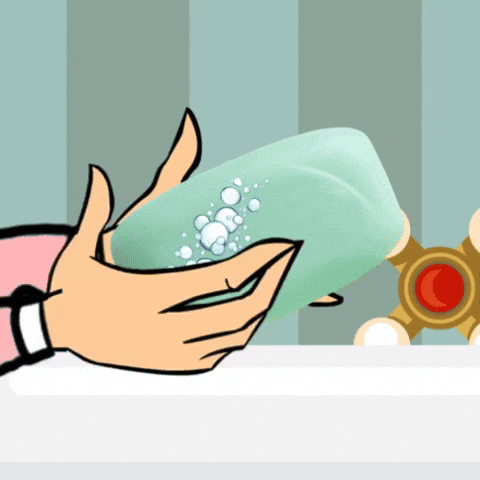 Power Source
Another factor contributing to the sustainability of pleasure products is their power source.
Dildos - which have no power source, naturally cause the least amount of environmental harm when designed with safe materials. They have no electronic component, so don't rely on batteries or electricity to be recharged for use. 
Rechargeable or electronic vibrators are your next most sustainable choice. These vibrators are usually of higher quality than their battery-powered alternatives. Meaning they will last longer and won't break and need to be tossed away after a few months. 
Battery-powered vibrators are our last pick if you're trying to reduce your impact on the environment. Batteries are wasteful and hard to dispose of, not to mention they can contain toxic and easily flammable materials. 
One exception is the Biodegradable Gaia Bullet Vibrator. We hummed and hawed over offering this product for a few months, given its dependence on batteries. We budged for two reasons:
 1) Gaia can be paired with our Dilator set - useful for people regaining comfort with penetration or who may have vaginismus
and 2) the shell of Gaia is 100% backyard compostable, and its packaging contains zero plastic. 
Shipping and Packaging
The pleasure products packaging and shipping distance can also make or break a sustainable pleasure purchase from an unsustainable one. Take a cheaply made, battery-powered vibrator from Amazon. Sure to arrive at your doorstep from thousands of miles away in a giant box filled with plastic air pockets. Not sustainable. Compare that to an experience with a company based in your home country and led by people empowered to change the narrative around sexual wellness. The employee's hand wrap your purchase in sustainable tissue paper, compostable stickers and likely walk your order to the local post office. These are the companies to support. If based in the UK, we recommend Knude Society, which has an entire section of its website dedicated to its sustainable initiatives. If you're located in Australia, our friends at Flossy have one of the best sustainable unboxing experiences we've seen.  
 a swoon order ready to be shipped to a happy customer.
So, are vibrators bad for the environment? 
Sadly, yes, some pleasure products aren't great for the environment. Vibrators like this are made of plastic, cheaply made, rely on batteries, and won't last you much longer than a few months. 
However, other pleasure products don't have the same negative impact on our planet. High-quality pleasure products are made of sustainable materials like silicone, porcelain, or stainless steel. High-quality pleasure products can be created locally, like the Dalia. And high-quality pleasure products are designed with the intent to last you many, many years of happiness. 
One thing is for sure; it is essential to do your research when purchasing a pleasure product. In an unregulated industry, anything can go. Buying from companies committed to sourcing sustainably and creating high-quality pleasure products made to last is a must.