A Beginner's Guide to Vibrator Shapes
And how to pick the best shape for you
Like partners, vibrators come in all shapes and sizes. So how do you know which one is best for you? With swoon, we offer the ability to simplify this by handpicking you three great vibes to choose from with our personal shopping - available in the Advice section.  
However, if browsing and shopping on your own is more your style, we want to give you a peek inside what this selection process looks like for us so you can apply it to your search. Let's break it down. 
First off, there is no BEST vibrator shape. There is a best vibrator shape for you, based on what you want and what you value. And the best vibrator shape depends on a few factors that only you can decide:
How are you planning to use the vibrator? Solo, with a partner, or a mix of both?
What spots do you want the vibrator to hit? Internal, external, both!? Or maybe you have no idea what you want yet (that's okay too!)
What sensation you're after? Vibration, suction, sonic waves, osculation (circles). These options are all available for you to have at the palm of your hand. 
And Your budget. You do not need to spend hundreds of dollars for a great vibrator, we promise. 
Let's take a deeper look at how each of the below shapes will suit you based on how you answered the three questions above!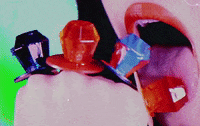 Wearable / Bendable Vibrators
A wearable vibrator is designed to be worn during sex without having to use your hands to hold it in place. It usually fits comfortably in a vulva's labia or around a penis, and the other partner can feel the vibrations. There are many different shapes and companies that make wearable vibes, and one of our favourites is the Satisfyer Partner. 
We recommend hands-free vibes when someone is looking to use the vibrator almost exclusively with their partner(s), as sometimes the shape can be awkward for solo play. Most partner vibes are true vibrators in the sense that the sensation they offer is vibrations, and are usually rather small and discreet.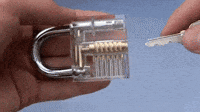 Internal Vibrators
An internal vibrator is one that is designed to be inserted into your vagina (or anus) to stimulate the internal structure of your clitoris (usually referred to as your "G-Spot"). Internal vibrators are amazing for people who are craving penetration, and they can always be used to stimulate externally as well. One of our favourite internal vibes is the Swan Squeeze.
We recommend internal vibrators to folks who want vibration, and are looking to explore solo, or through a mix of solo and partner play. 
Palm Style Vibrators
The precise statistic ranges, but somewhere between 70-75% of people with vulvas need clitoral stimulation to orgasm. If this is you (as it is with most vulva-owners) palm-style vibes are your new best friend. They're super approachable and designed to stimulate the clitoris (but we think you should explore your whole body, hello nipple orgasms). Our must have palm-vibes would be the Ascend Pebble or Yumi. 
We believe palm-style vibes make fabulous companions to solo and partner play. The popular bullet vibe style would also fall under this category as they're small and ideal for external exploration.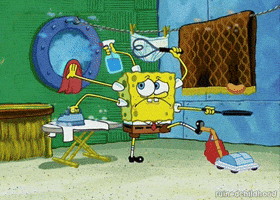 Multi-Spot Vibrators
Multi-spot vibrators are designed for internal/external stimulation at the same time. Most commonly thought of as a Rabbit vibrator, with a shaft to stimulate internally and 'bunny ears' that flicker to stimulate the clitoris. However, there are plenty of other vibes designed to hit both spots. We offer the Je Joue Fifi Vibrator for those looking for some multi-spot stimulation. 
We believe multi-spot vibes are best designed for solo play, as they're larger and don't leave much room for someone else. However, partner outercourse with a multi-spot vibe can be plenty of fun!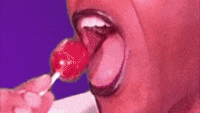 Suction Vibrators
Suction-style vibrators are all the rage right now as they stimulate the clitoris through a suction like sensation instead of vibrations. They're typically smaller, and can be incorporated into partner play with relative ease. The most suction-y of them all is the We-Vibe Melt, but the Sona 2 offers more patterns and a slightly cheaper price tag.  
We recommend suction-style vibes to people who own a vibrator and are looking for something new and exciting to try out. Solo or partnered, suction-vibes are a hit and are currently our best sellers.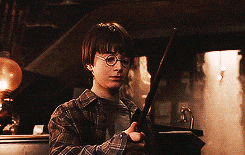 Wand Vibrators
In 2019, the Wirecutter named the Magic Wand Rechargeable as the best vibrator for *most* people. While we believe best varies person by person, we can't take away the Magic Wand's iconic history of liberating thousands during the feminist movement of the 1960s and beyond. What is incredible about a wand-style vibrator is it offers broad stimulation instead of pinpoint stimulation that many other vibrators focus on. Many wand owners also use it to massage out sore muscles all over their body (it's intended use by Hitachi…)
If broad stimulation sounds exciting, but you want something smaller than a wand, the Ascend 4 is for you. Otherwise we offer two styles of the OG Magic Wand: the Rechargeable and Plus. The Magic Wand Plus has to be plugged in to use. 
And there you have it - 
Our crash course on vibrator shapes and sizes. Remember, you can always use our how-to choose feature if you have some lingering questions on what vibrator shape is best for you - we'd love to help you out :)